Map of the gravity anomaly in the Hessdalen district.
The numbers in the map indicate gravity anomalies in MGAL. Black curves indicate negative anomalies. Contour interval for the anomaly curves 5 MGAL. Density 2,67 g/cm3.

One square (blue line) in the map, equal 10 km.
---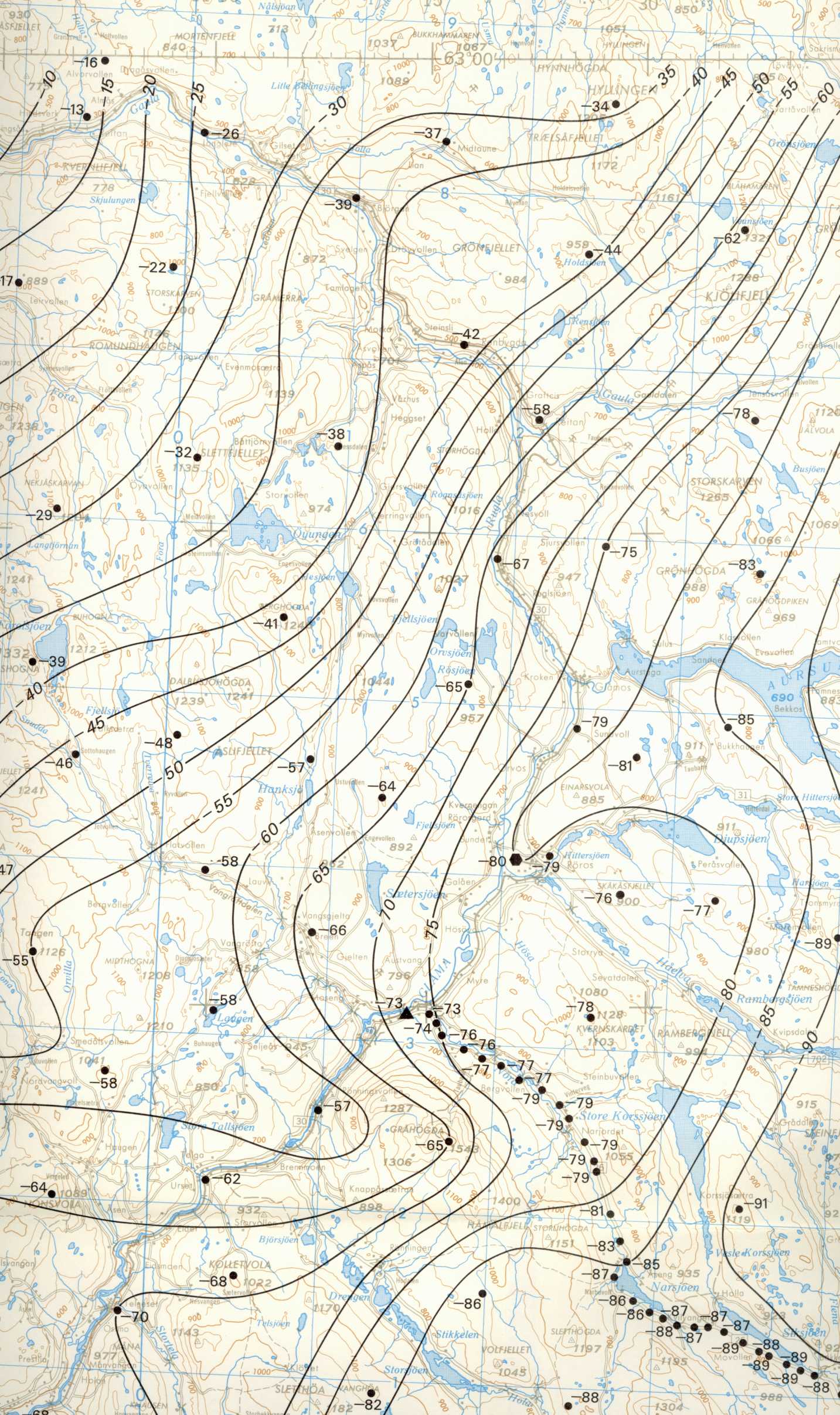 All comments or questions about this web shall be send to Webmaster
Last update 07 May 2002 15:48:55.